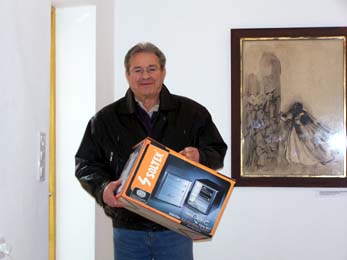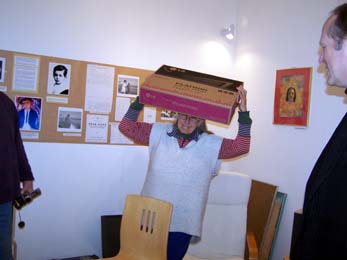 Paul with Jean-Claude's computer
Kozana hides below her screen.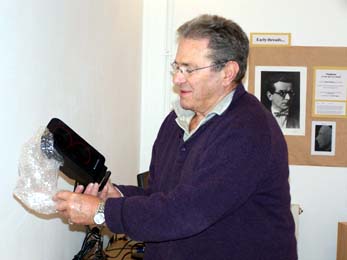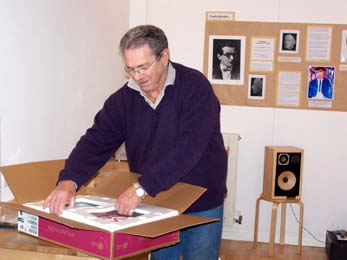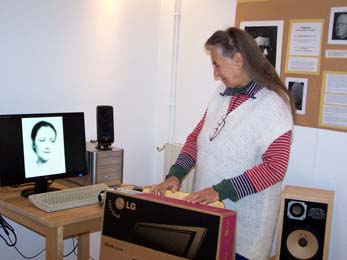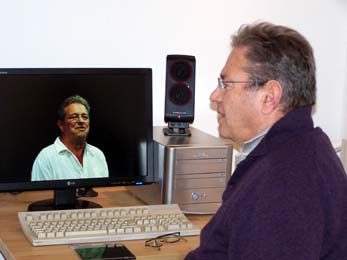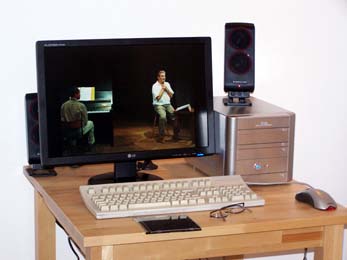 If you would like to come and study in "La Mémoire" please write to Paul Silber Or if you are on a visit to Malérargues, call us and we can fix up a time to open the Archives. Looking forward to seeing you.
The new room for the Archives of Alfred Wolfsohn, Roy Hart and Roy Hart Theatre, known as "La Mémoire", is now operational! 2008 saw a year of building, transforming, furnishing and decorating. Then came the important stage of transferring the archive material stored in the old room and to make a start at sorting it into new files and folders. This process will continue well into 2009. But already we have welcomed many students for live presentations and opened the space for reading and study. Now in January 2009, we are very happy to have our first functinal computer, kindly given to us by Jean-Claude Dufourd. Kozana Lucca very generously gave the new flat screen and speakers. So we are now up and running to view and listen to the many DVDs and CDs that Paul has created in the past years.