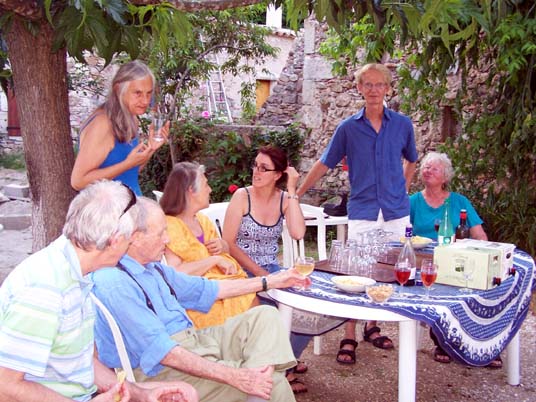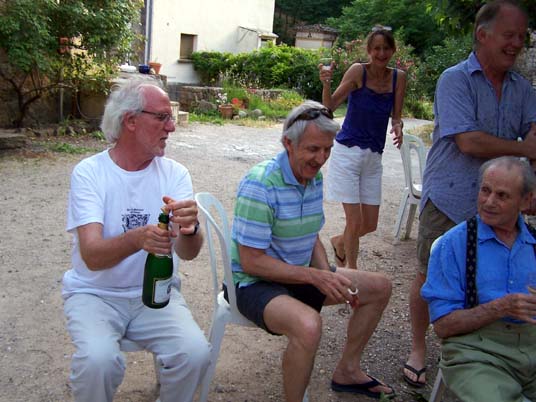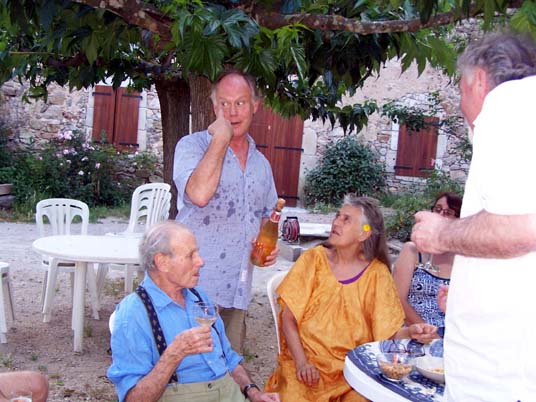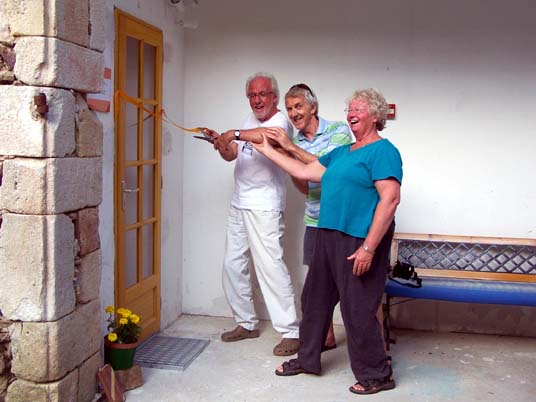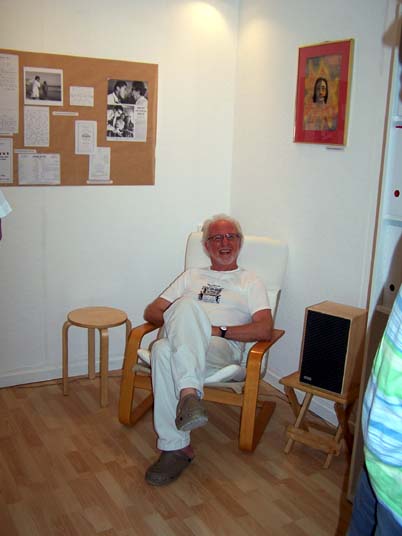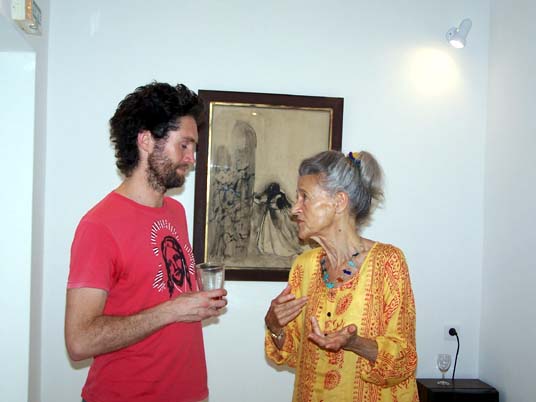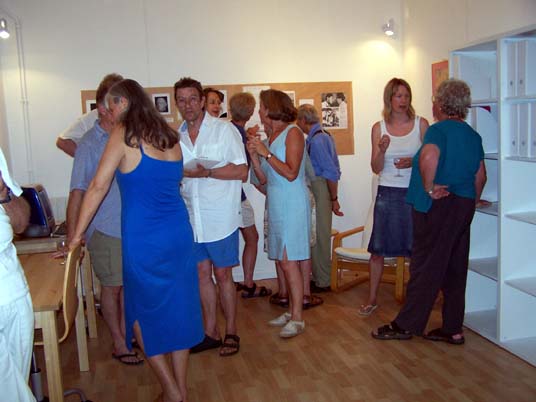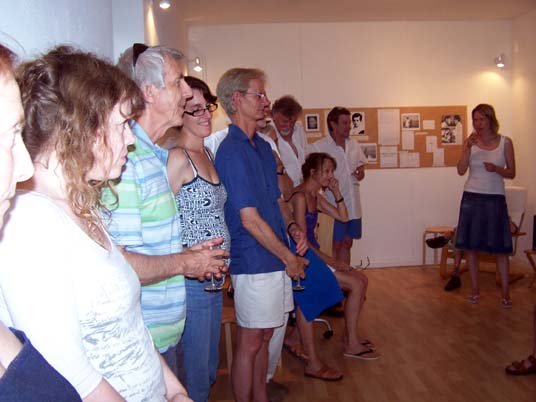 Cutting of the ribbon sealing the entrance door to "La Mémoire" is Ivan Midderigh, President of the CAIRH, Noah Pikes and Carol Mendelsohn.
At last Ivan can take a rest in the cool of the new room. On the right Paul and Clara Silber also celebrate the end of the building stage of "La Mémoire".
The President opens one of the bottles of chilled champagne which everyone enjoys in the heat of the late afternoon.
The celebration continues in the room with people looking at the exhibition "Early threads..." and then everyone listens to a recently rediscovered recording of one of Roy Hart's performances with Vivienne Young.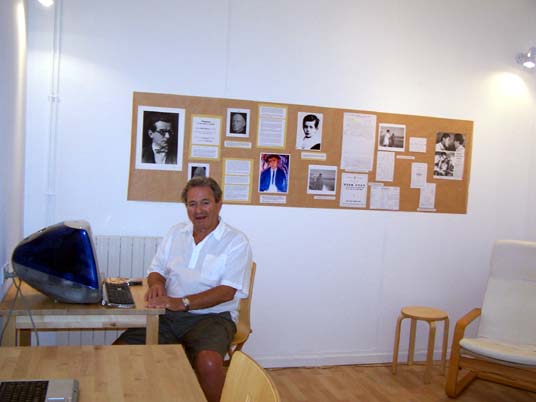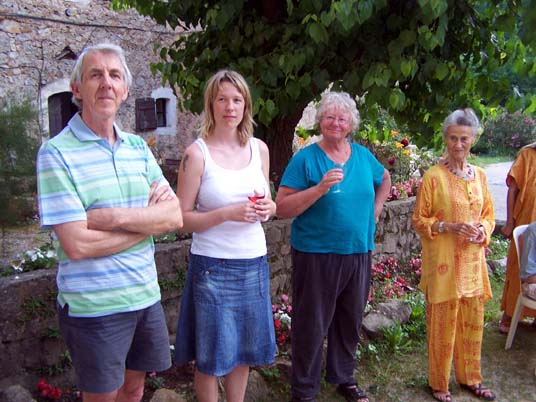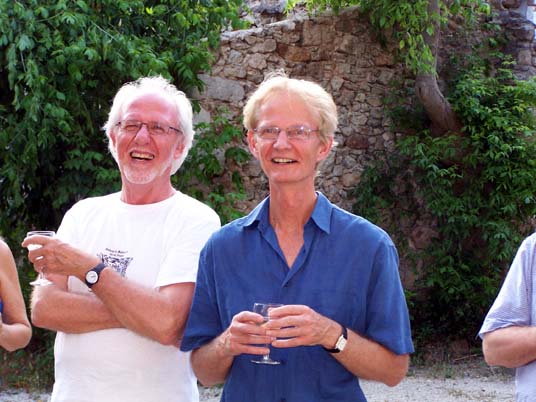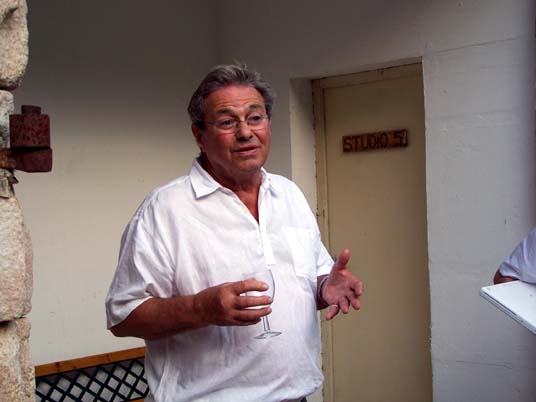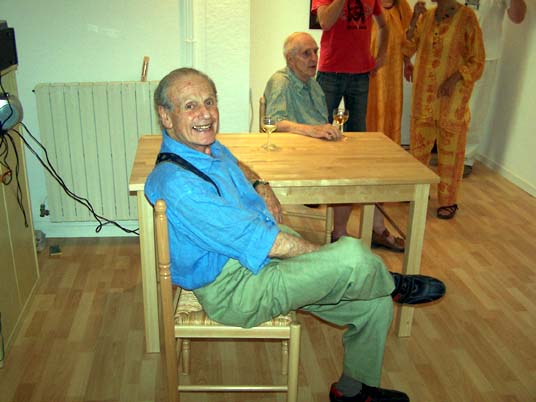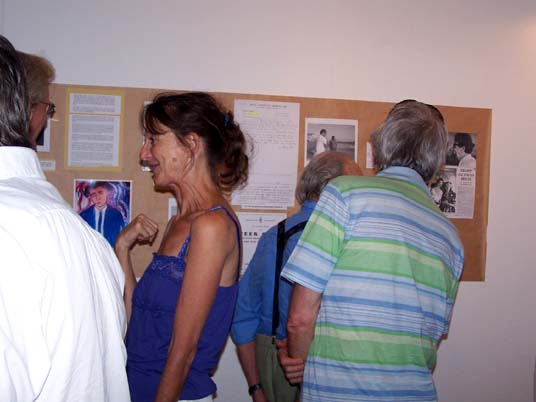 Paul names the archives room "La Mémoire" and thanks other members for their earlier work on the archives of the Roy Hart Theatre. With special thanks to Sheila Braggins (not present) for her work on the Wolfsohn legacy.
"La Mémoire" can now begin its life as a research and study centre for students of the voice. It has a calm, concentrated and pleasant atmosphere conducive to good work.
29th June 2008, the opening ceremony of the new archives room,
now called: "La Mémoire" The Alfred Wolfsohn, Roy Hart, Roy Hart Theatre Archives
The building page of the archives room